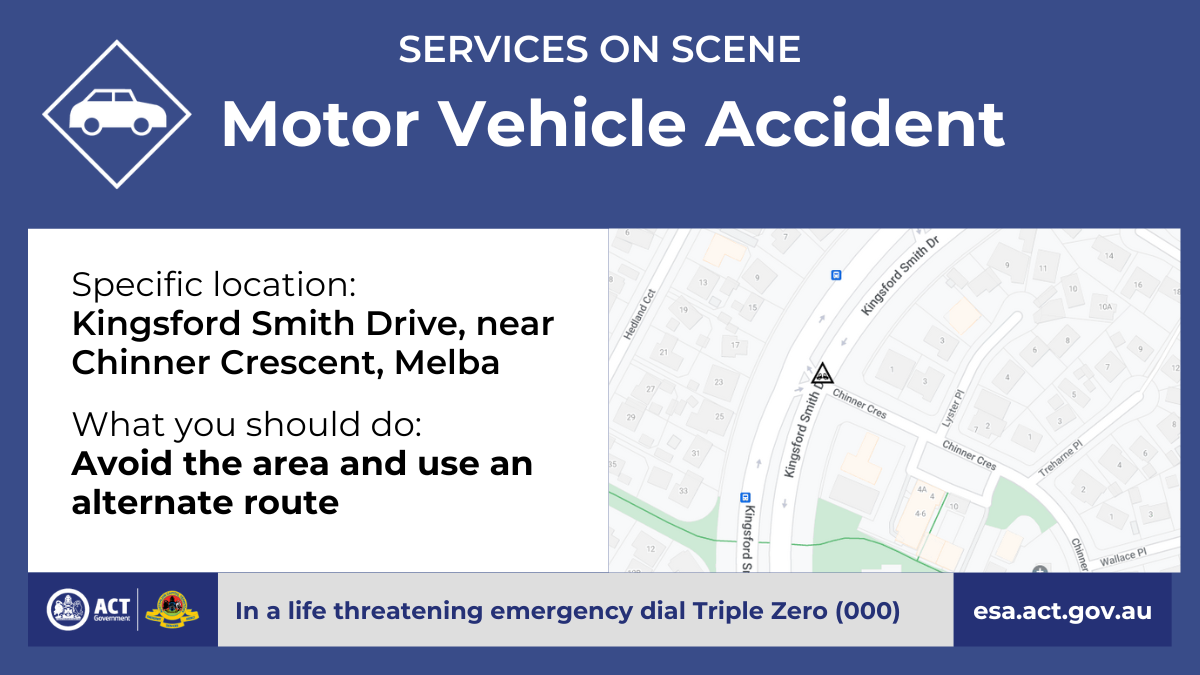 The northbound lane of Kingsford Smith Drive in this area is closed. ACT Ambulance Service, ACT Fire & Rescue and ACT Policing are in attendance.

Please avoid the area and use an alternate route.


A motor vehicle incident has occured on the northbound lane on Kingsford Smith Drive, near Chinner Crescent, Melba.