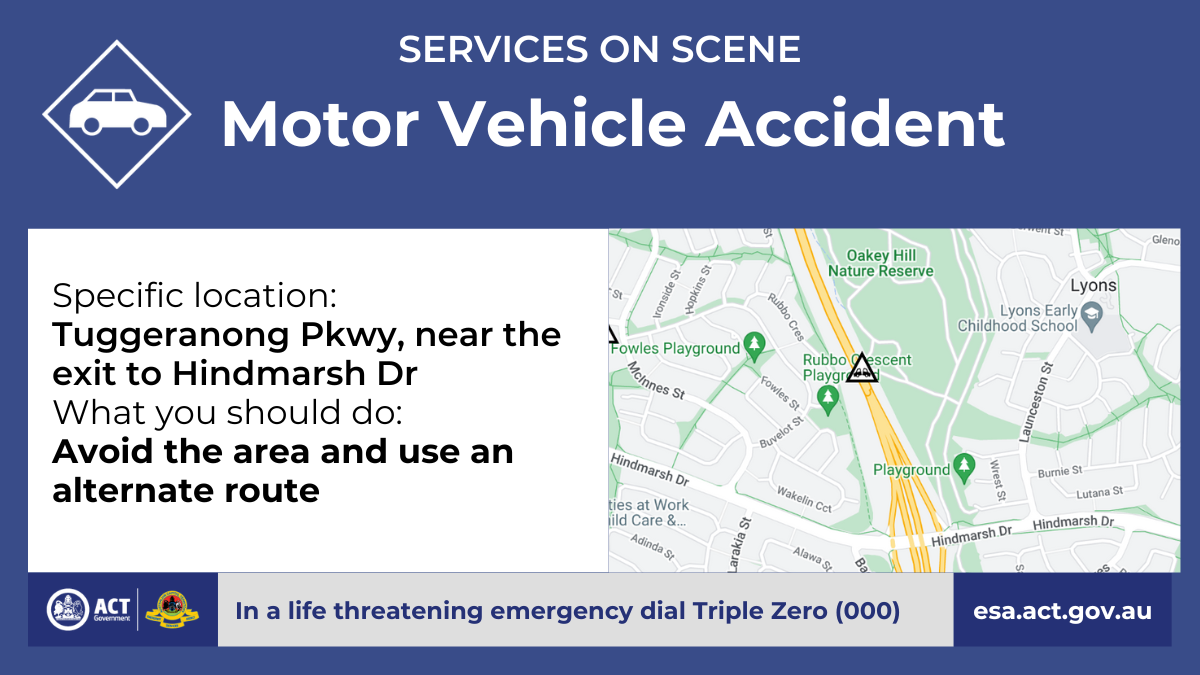 All south bound lanes between Cotter Road and Hindmarsh Drive are expected to be closed for some time.
 
ACT Ambulance Service, ACT Fire & Rescue, and ACT Policing attended the incident.
 
The community is asked to avoid the area.

A minor motor vehicle incident has occurred on the Tuggeranong Parkway, near the exit ramp to Hindmarsh Drive.