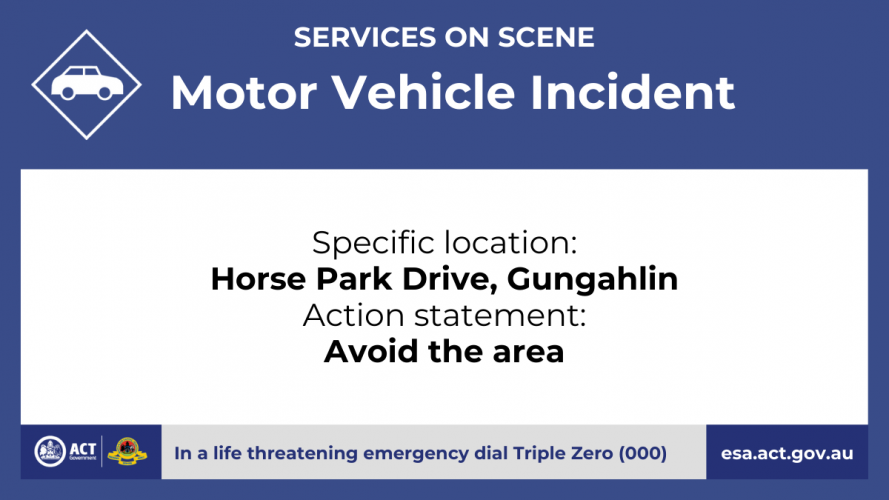 ACT Ambulance Service (ACTAS), ACT Fire & Rescue (ACTF&R) and ACT Policing are on scene at a motor vehicle incident on Horse Park Drive, Gungahlin.
A car and truck have collided in the Eastbound lanes, west of the Fedral Highway. One Eastbound lane on Horse Park Drive is closed while crews clear the scene. This could be in place for some time. Expect delays in the area.
ACTAS is treating one male patient and ACTF&R is providing fire protection. All persons are now out of their vehicle.