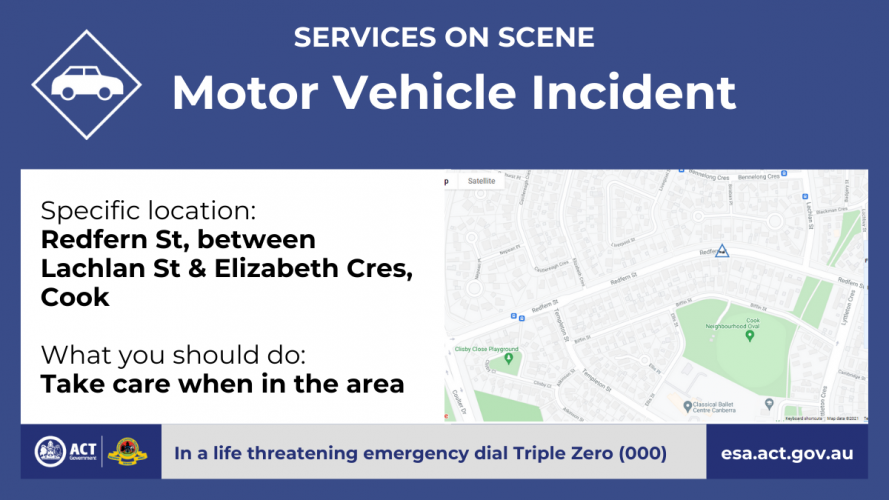 ACT Ambulance Service (ACTAS), ACT Fire & Rescue (ACTF&R) and ACT Policing crews are on scene at a two-car motor vehicle incident on Redfern Street, between Lachlan Street and Elizabeth Crescent in Cook.
Firefighters and paramedics worked quickly to conduct rescue operations and medical assessments.
Two patients have been transported to hospital in a stable condition.
Redfern Street is partially closed while emergency services crews complete final safety checks.
Crews are expected to depart shortly, however, the community is asked to take care when in the area.