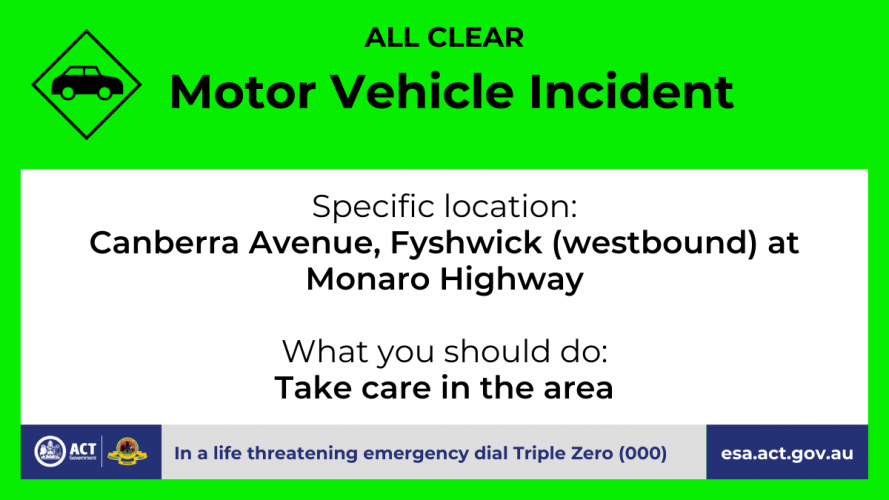 ACT Fire & Rescue (ACTF&R) and ACT Ambulance Service (ACTAS) have departed the scene of a motor vehicle incident at Canberra Avenue, Fyshwick.
ACTAS paramedics transported one woman to hospital in a stable condition.
The westbound lanes of Canberra Avenue at the Monaro Highway underpass have been reopened.
Please take care when travelling through the area.