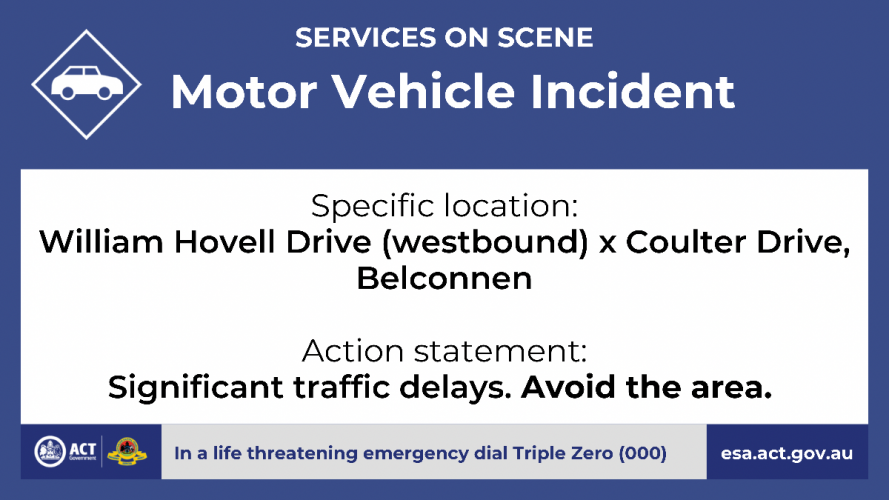 ACTAS are treating one male patient on scene. The patient will be transported to hospital and is in a stable condition.

ACTF&R provided fire protection while ACTAS treated the patient.

There is significant traffic delays in the area. Please allow for delays if travelling through the area. 

There have been a number of motor vehicle incidents this evening due to the wet weather across the ACT. Please drive to the conditions while this wet weather is about. 

ACT Ambulance Service (ACTAS), ACT Fire & Rescue (ACTF&R) and ACT Policing are on scene at a motor vehicle incident on William Hovell Drive (westbound) x Coulter Drive at Belconnen.