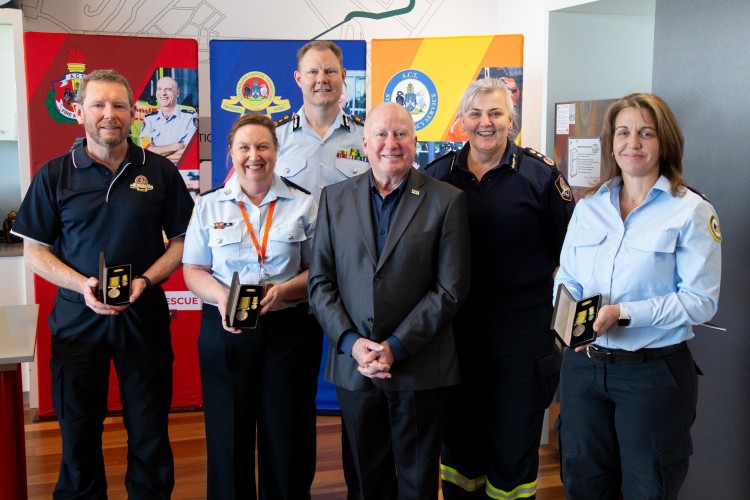 Six members from the ACT Emergency Services Agency have been recognised with the National Emergency Medal for their efforts in the recovery from Tropical Cyclone Debbie, a category 4 cyclone that crossed the East Coast of Australia on March 28, 2017. The recipients are:
Tammy Bennett (ACTSES)
Matthew Coleman (ACTSES)
Jacinta Cortese (ACTSES)
Paul Cortese (ACTSES)
Sam Evans (ACTF&R)
Neil Maher (ACTF&R)
Members from the ACT State Emergency Service and ACT Fire & Rescue deployed as part of a wider combined NSW/ACT Rapid Damage Assessment team to support Operation Fortitude in March 2017, working in the Mackay and Proserpine regions.
The rapid assessments allowed the Incident Management Team to effectively prioritise resources following the storm. Conditions were challenging with roads washed away or still flooded, making travel extremely difficult, and the loss of infrastructure made identifying locations problematic.
We thank all those who go above and beyond during times of emergency. Congratulations to the deserving recipients!