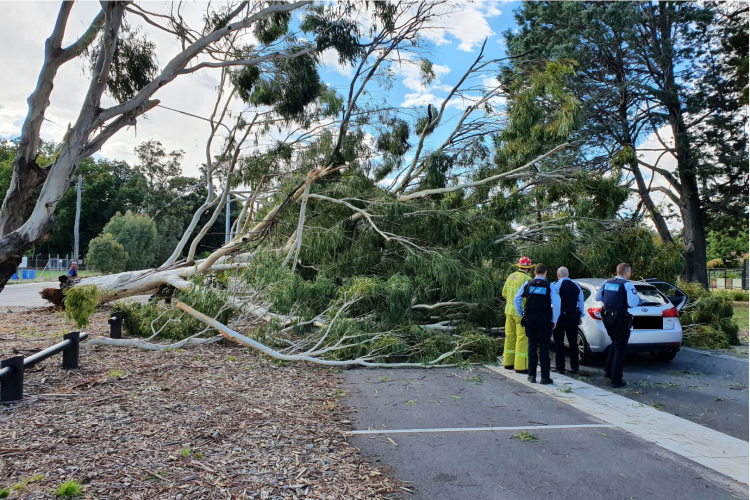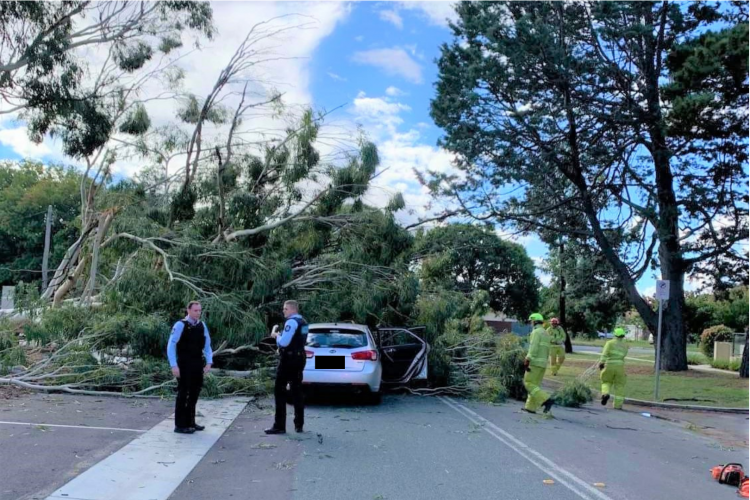 This afternoon, crews from ACT Ambulance Service (ACTAS), ACT Fire & Rescue (ACTF&R) and ACT Policing attended a motor vehicle incident on Angas Street, Ainslie.
Upon arrival, crews were confronted with a large gumtree which had fallen onto a motor vehicle, with one elderly female trapped inside the vehicle.
ACTAS worked to stabilise the patient while firefighters commenced rescue operations.
Using rescue equipment, firefighters extricated the patient from the car and removed the vehicle from the roadway.
ACTAS transported the single occupant of the vehicle to hospital in a stable condition with minor injuries.