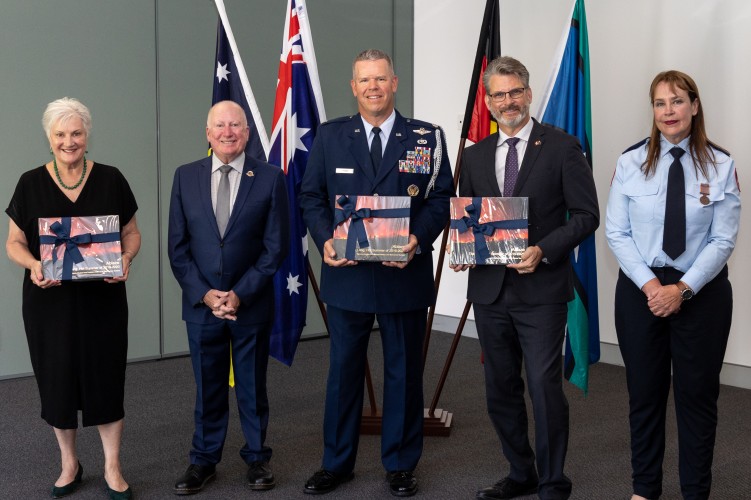 In a ceremony today, the USA, Canada, New Zealand, and UAE were thanked for their support to the ACT Emergency Services Agency during the 2019-20 Black Summer. Representatives were presented with a copy of the volunteer produced book, Ablaze, in recognition of their country's actions throughout the season.
During one of the worst fire seasons on record, the four nations sent personnel and resources to support Australian firefighters in a time of crisis. The event was an opportunity to formally say thank you for the contributions of our international allies.
Produced by the ACT Volunteer Brigades Association, Ablaze captures the 2019-20 season from a volunteer perspective. It's a showcase of more than 700 photos from the frontline, telling stories of the generosity, commitment and compassion experienced by firefighters and the Canberra community.
Ablaze. The Long Hot Summer of 2019-2020 is available to purchase by members of the public with proceeds going to the ACT Volunteer Brigades Association.