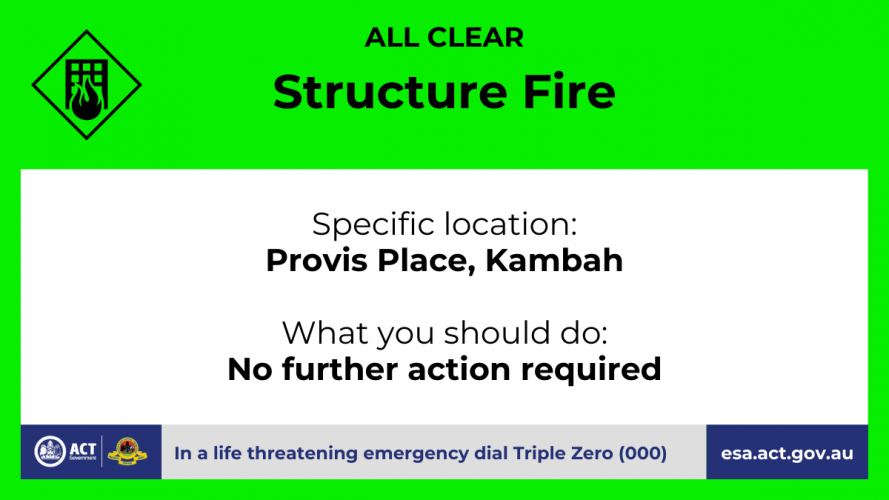 ACT Fire & Rescue (ACTF&R) firefighters located and extinguished a fire in the roof cavity of the home on Provis Place, Kambah.
An electrical fault from a ceiling fan has been deemed the cause of the fire.  
There were no injuries reported. ACT Ambulance Service assessed one occupant for minor smoke inhalation but required no further treatment.
ACTF&R would like to remind all Canberrans to ensure their home is fitted with a working smoke alarm.
ACTF&R has left the scene and the road has been re-opened.