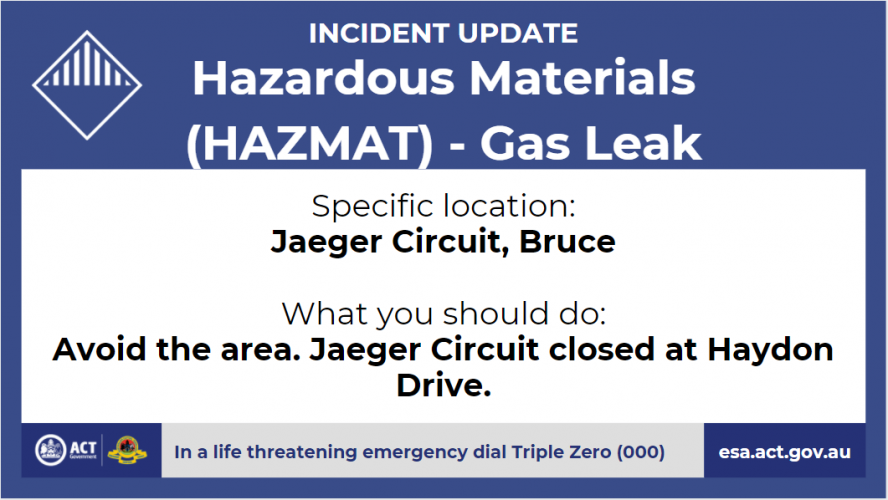 Crews from ACT Fire & Rescue are on scene at a confirmed gas leak on Jaeger Circuit, Bruce.
Firefighters are working to clamp the pipe and stop the leak as well as providing fire protection to nearby crews and structures. The gas company is on site working with crews.
Jaeger Cct is closed off entirely from the intersection of Haydon Drive.
The community is asked to avoid the area.