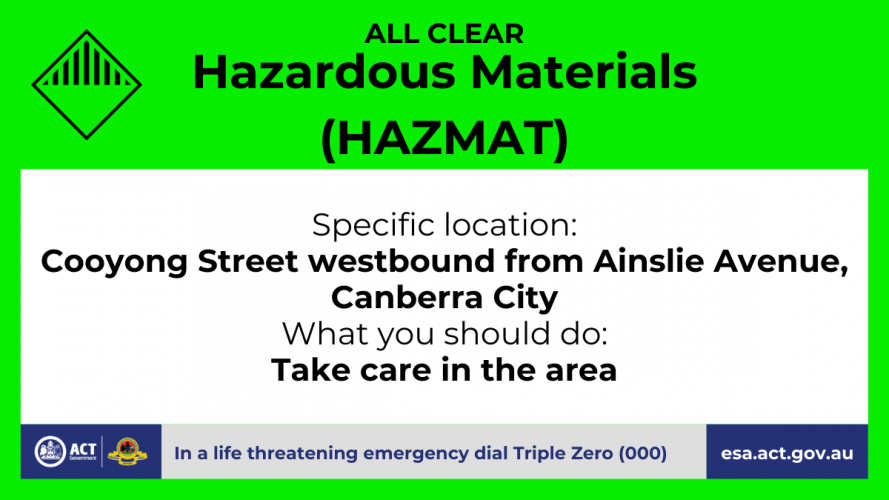 This evening, ACT Fire & Rescue responded to a gas leak at a construction site on Cooyong Street, Canberra City where a gas pipeline had been ruptured.
Crews worked to deem the area safe before handing over to the gas company to make permanent repairs.
Whilst crews were on scene Cooyong Street westbound from Ainslie Avenue was closed, and has since been re-opened.
Community is asked to take care in the area whilst final repairs are undertaken.