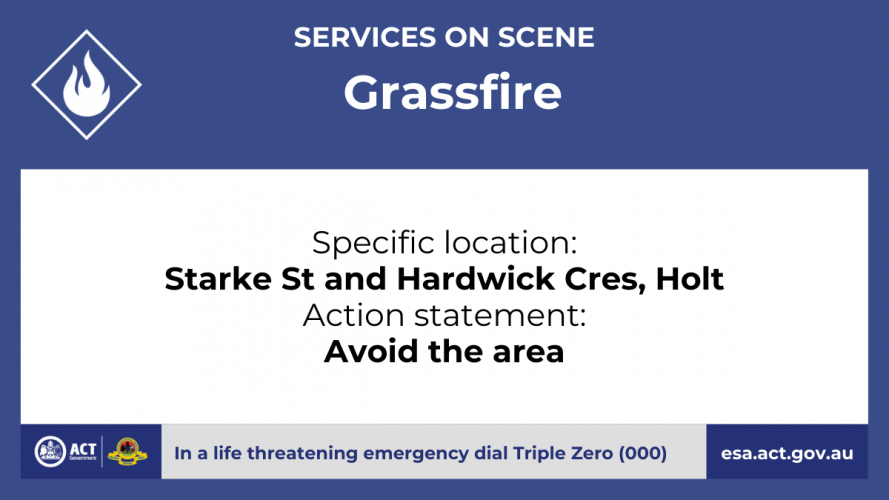 ACT Fire & Rescue have responded to a small grassfire in Holt, near the corner of Starke Street and Hardwick Crescent.
Firefighters worked quickly to extinguish the fire, and will remain on scene for a short period to ensure the safety of the area.  
The east bound lane on Starke Street will remain closed whilst crews are on scene.
The community is asked to avoid the area.