Firefighters have now contained the fire burning at Oaks Estate. Crews from ACTF&R, ACTRFS, ACTPCS, NSWRFS, FRNSW, NSW Ambulance and ACT Policing attended the scene. 
 
Firefighters will remain on scene throughout the afternoon to mop up and black out the fireground.
The fire burnt out less than 1 hectare of grassland in the vicinity of the Queanbeyan River.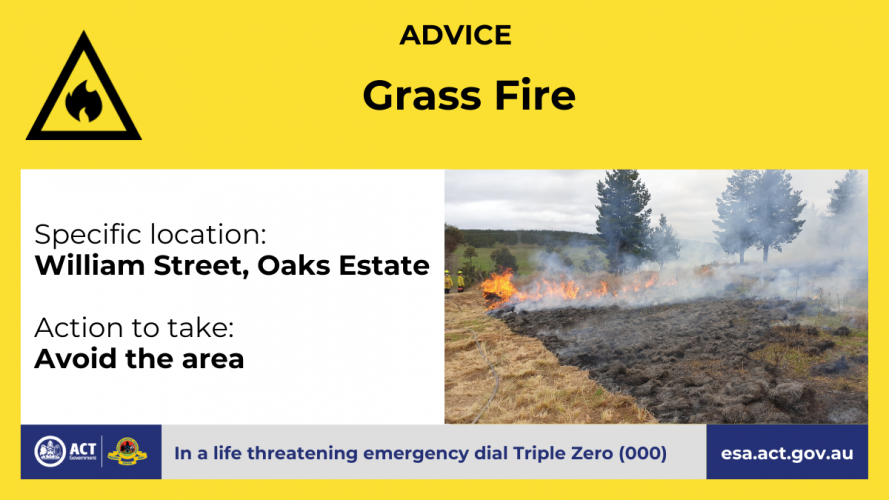 ACT Fire & Rescue and ACT Rural Fire Service are responding to a grass fire in the vicinity of William Street in Oaks Estate. There is currently no threat to homes or property, but members of the community nearby can expect to see smoke and emergency vehicles. NSW Fire + Rescue and NSW Rural Fire Service are also on scene.
Where possible, please avoid the area.