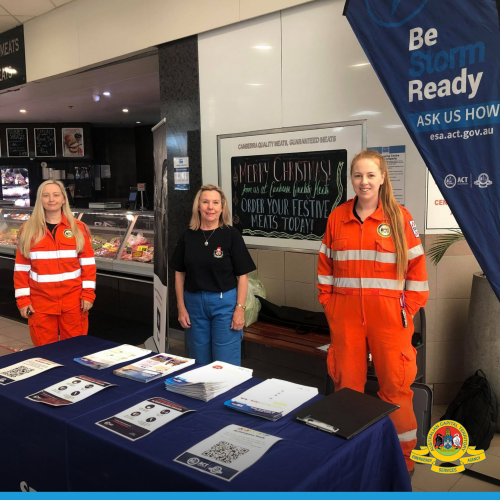 During summer, the risk of storms, bushfires and heatwaves increases.
To help the community prepare, volunteers from ACT Rural Fire Service, ACT State Emergency Service, and ACT Fire & Rescue's Community Fire Units will be at local shopping centres handing out Survival Plans and chatting to residents about emergency preparedness.
Our volunteers are available to discuss your Survival Plan and can answer questions about hazards we may face this season. There are just four simple steps to #BeEmergencyReady; Discuss. Prepare. Know. Keep.
Community safety pop-ups will be occurring each weekend until the 13th December 2020. Find one near you, on the schedule above.