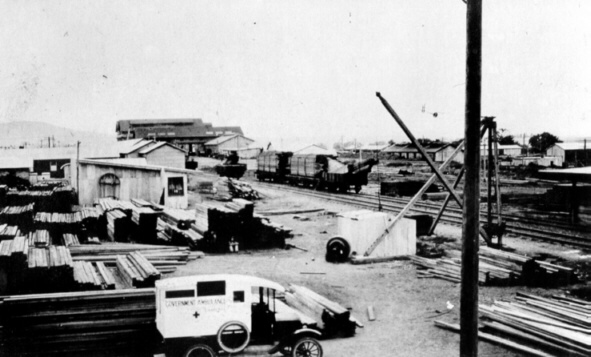 1913 – 1935 The Ambulance Service
The Ambulance Service began its life in 1913 as a single model T-Ford, owned and operated by the Transport Section of the Australian Federal Government.
Throughout the 1920's, Medical Officer  Dr. RM Thomson trained volunteers in administering first aid  and transporting sick or injured Canberra workmen.
The single ambulance was stored in the timber yard adjacent to the Kingston Power House.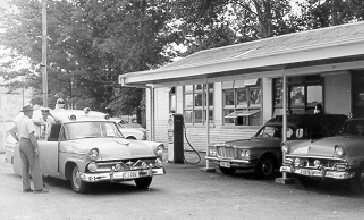 1935 – 1955 The Fire Service
In 1935 the Ambulance Service was incorporated with the newly formed Fire Service which was administered by the Department of the Interior.
Fire officers with first aid certificates were rostered for ambulance duties for an additional allowance of 5 shillings.
The combined Fire and Ambulance Service continued to operate out of Kingston during this time.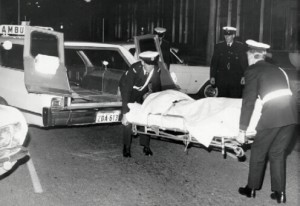 1955 – 1968 The Canberra Ambulance Service
In 1955, the Ambulance Service was separated from the Fire Service and given its own identity, the Canberra Ambulance Service. The service was comprised of a superintendent and six ambulance officers who were each paid £14.0.9 per week.
The service was based at an ex-fireman's house at 27 Manuka Circle, until 1967 when the ACT Ambulance Service was given its first purpose-built station in Griffith.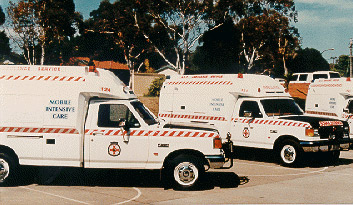 1993 – Present The ACT Ambulance Service
In 1994 the ACT Ambulance Service amalgamated with other ACT emergency services organisations under the ACT Emergency Services Bureau. The Ambulance Service headquarters was moved to Curtin.
Shortly after, the Ambulance Service took delivery of a new fleet of Ford ambulance vehicles, identifying themselves as Mobile Intensive Care units (although the service had been providing intensive care for years before).
Currently, the ACT Ambulance Service is part of the ACT Emergency Services Agency (an agency of the Justice and Community Safety directorate) based in Fairbairn. There are now eight ambulance stations throughout Canberra, over 170 staff and more than 25 vehicles available to provide medical assistance and care to ACT residents.