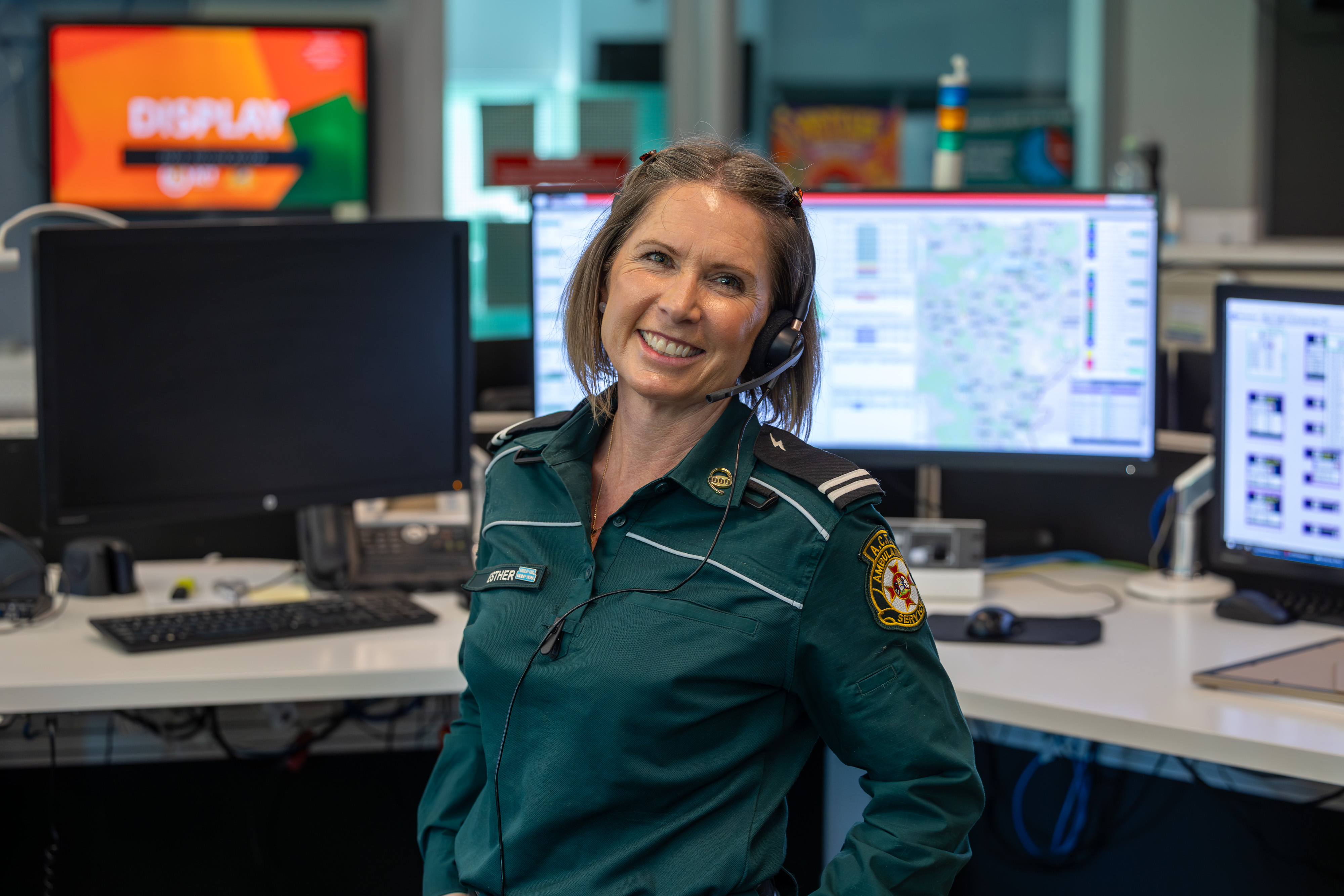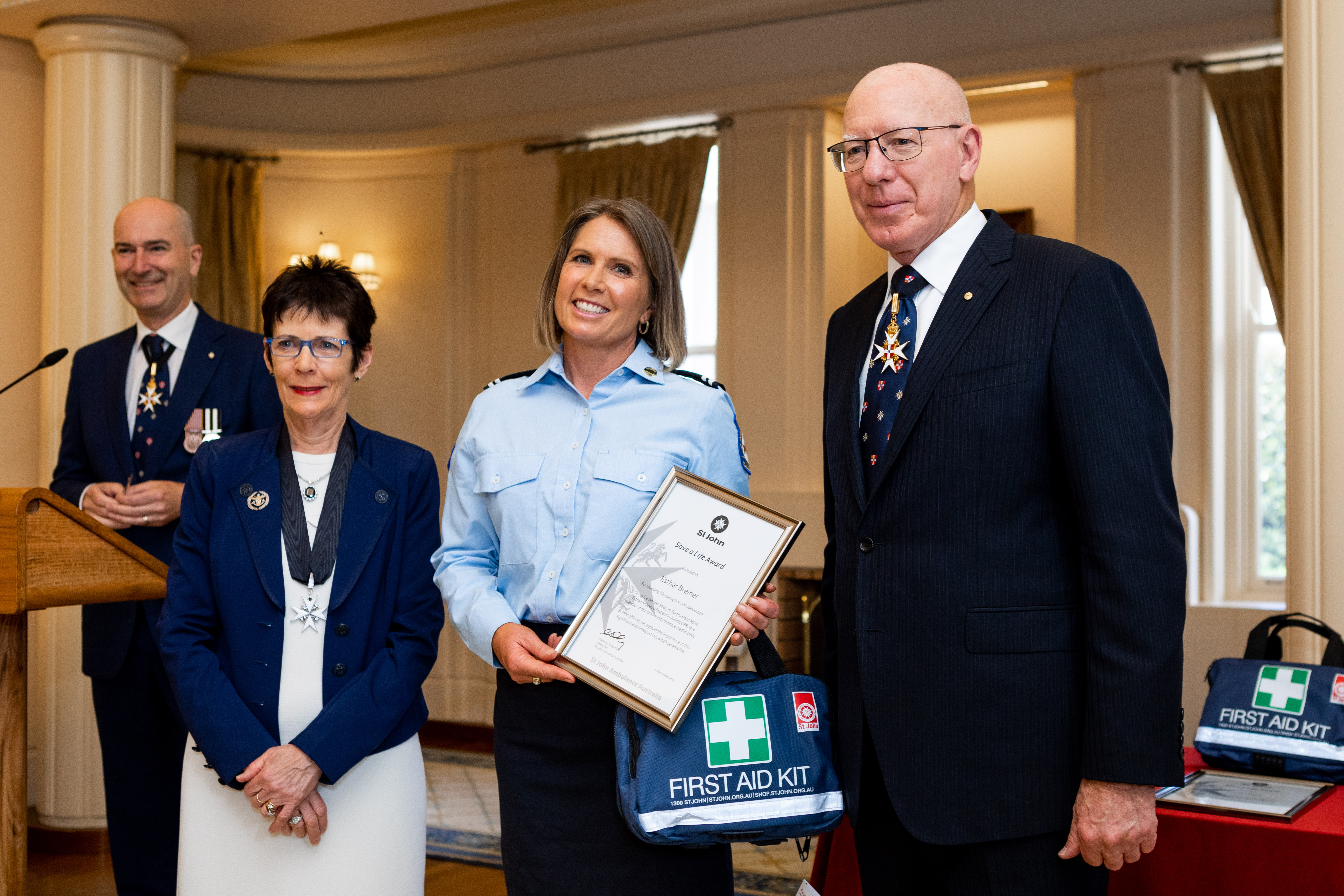 After helping save a stranger's life by providing CPR, Esther was inspired to pursue a career in emergency services.

Today she works in the ACT Ambulance Service Communications Centre, answering emergency calls, and is training as a dispatcher, working as part of the Centre's triage team, which allocates resources to various jobs.

Esther says, while she enjoyed her previous career in the airline industry, she could not be happier in her current role.

"I worked for Qantas in customer service for 24 years," says Esther, "and many of the skills I developed during that time are relevant now, because it's all about dealing with people."

"People calling the emergency line are often quite panicked, but if I can help bring down their stress levels and make them feel confident in my abilities and willingness to help, it goes a long way towards achieving a good outcome."

A successful outcome was certainly achieved when Esther and her husband responded to a sudden emergency in Tuross Head on the south coast, where they were holidaying with their daughters.

"Richard and I were playing cards with our girls when we heard loud noises coming from next door," remembers Esther, "and someone was yelling into a phone about needing an ambulance."

"The two of us climbed over the fence and saw a man in his 50s lying on the ground, completely blue and obviously not breathing."

"We jumped in and commenced CPR straight away."

As they were in an isolated area, it took a long time for an ambulance to arrive, and Esther and her husband had to keep doing compressions for a full 50 minutes, eventually assisted by a police officer, who arrived about 25 minutes into proceedings.

"By the end I had no skin left on my hands," says Esther, "but my husband and I just kept switching in and out, we work really well as a team."

Incredibly, the man survived, and Esther and her husband were later presented with St John's Save a Life Award, by the Governor-General of Australia, the Honourable David Hurley.

"While it is very nice to receive an award, the best part of this was that we got to give someone some extra time with their family and friends, and I know how much that would mean to me," says Esther.

"If I were to take one lesson from this it is that normal people can administer CPR, and having knowledge of first aid skills can actually save a life."

Esther says she's glad that she was able to help, and is grateful that the incident helped steer her onto her current career path, where she feels she gets to make a positive difference to the community every day.

"It really is a feel-good job because you help people in their time of need," says Esther.

"I really love going into work and absolutely love the team I work with, they are like my second family, and we enjoy spending time together in and out of the office."

"I would absolutely recommend this job to anyone who wants a career with a real purpose – if you have empathy and like helping people you won't regret it."