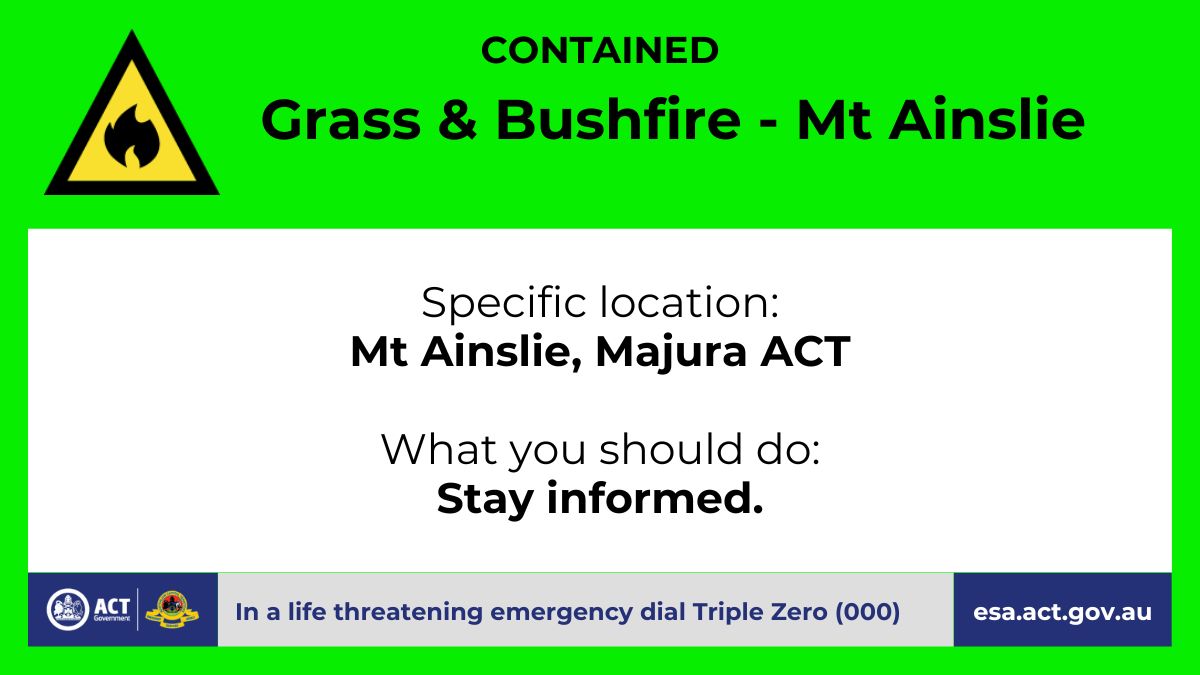 Crews from the ACT Rural Fire Service, ACT Fire & Rescue, and two water bombing helicopters worked together to gain control of the fire shortly before 5 PM Sunday.
 
The fire burned an area of approximately 2 hectares. The cause has not yet been determined.
 
Crews will remain on the scene into the evening until the fire is completely extinguished. Some smoke may be visible in the area.

Firefighters have successfully contained a bushfire burning on the western side of Mt Ainslie, Majura ACT.