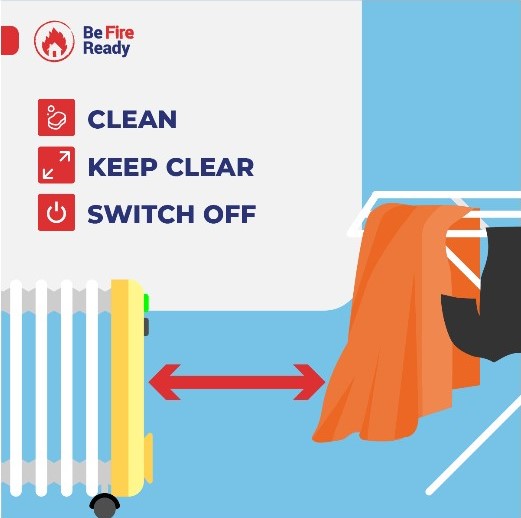 It's cold out there, Canberra!
The Bureau of Meteorology is predicting below average temperatures for the weekend, into late next week. 
ACT Fire & Rescue encourage the community to #BeFireSafe, especially when using heaters for an extended period of time, to reduce the risk of a fire starting.
Simple steps you can take to Be Fire Safe include; 
Keeping clothes clear of heaters
Keeping excess bedding off electric blankets and make sure it's turned off when not being used
Keeping watch on common causes of fire including open flames, and
Always switching off sources of heating when sleeping or leaving the house.
For more information on how you can Be Fire Safe visit esa.act.gov.au