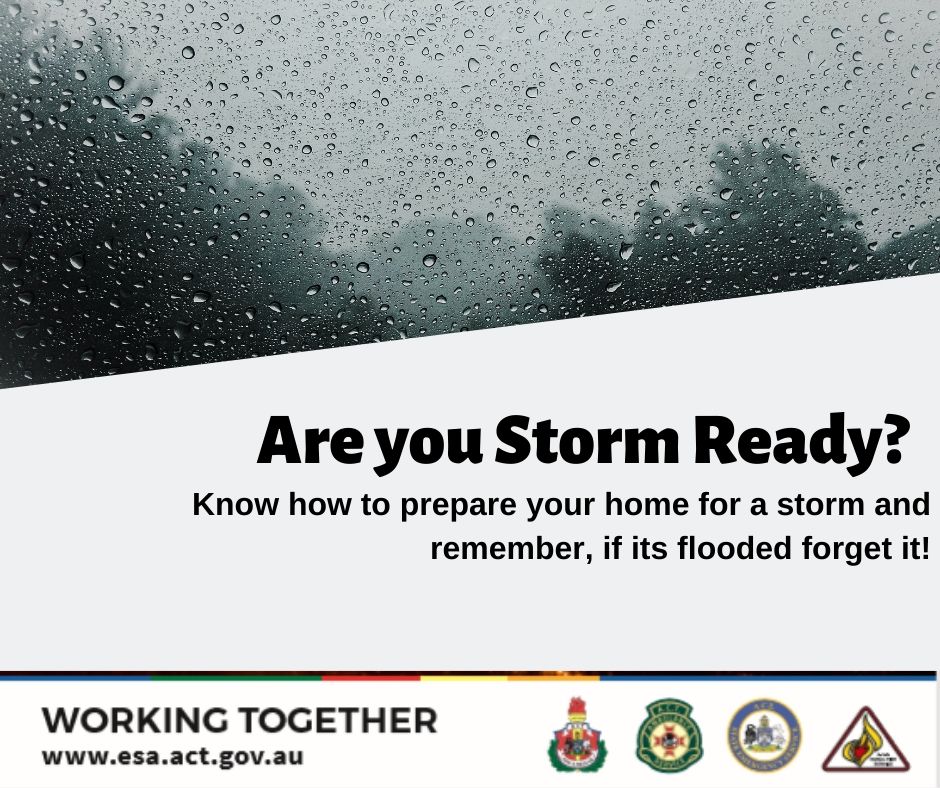 The Bureau of Meteorology has predicted that severe thunderstorms including strong winds, heavy rainfall and hail are all possible across the ACT this afternoon.
Take steps now to keep your property safe including:
Do not to park cars under trees
Secure loose items around your home
Remember if its flooded forget it!
 
For more information visit https://esa.act.gov.au/cbr-be-emergency-ready

If you need assistance with damage from storms or floods call 132 500.

In a life-threatening emergency call Emergency Triple Zero (000).