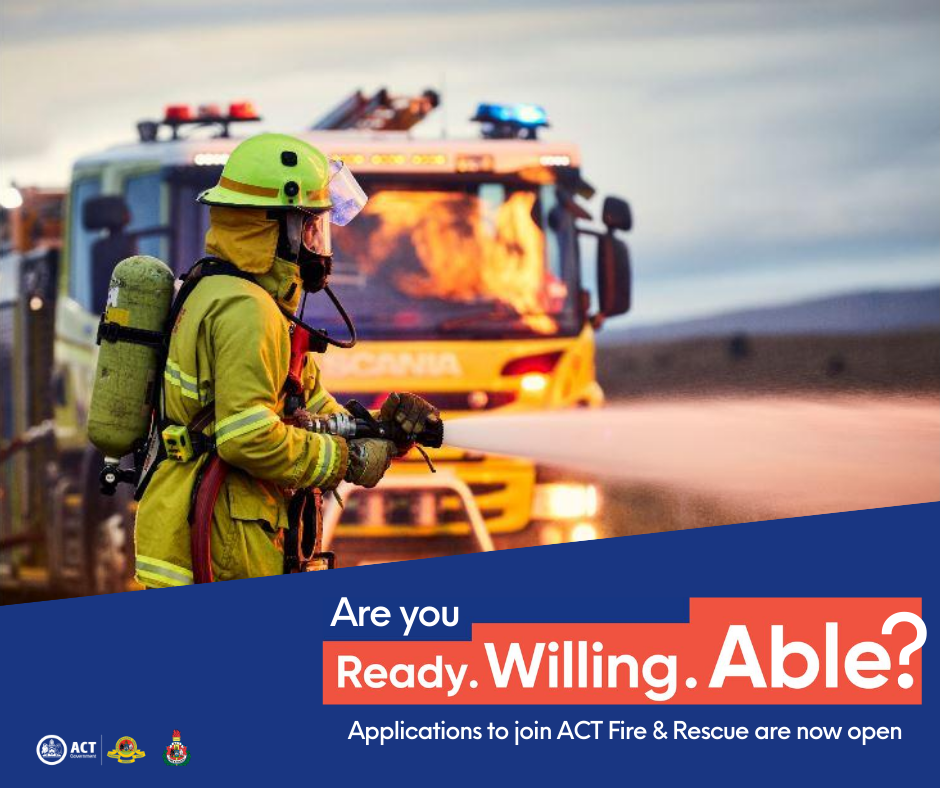 Applications for the next ACT Fire & Rescue (ACTF&R) recruitment round have officially opened today (31 August 2020) and intelligent, fit and community focussed woman and men from all walks of life are encouraged to apply to join the professional firefighting team.
A career as an ACTF&R firefighter is varied, challenging and meaningful and to be a successful you need a range of skills, knowledge and abilities.
"If you are looking for a job that will challenge you, where you will be supported and provide a rewarding and flexible lifestyle, a career as an firefighter could be right for you," ACTF&R Acting Chief Officer Zeithlhofer said.
"It's important candidates prepare themselves as best they can for the recruitment process. A range of video resources and information on how to best prepare for the fitness and aptitude tests are available on the ACT Fire & Rescue website."
Following a competitive recruitment process, the successful applicants will secure a position on one of two Recruit Colleges scheduled for early and mid-2021.
For more information on applying for a position, visit https://esa.act.gov.au/join-us-careers/fire-rescue/firefighter-recruitment