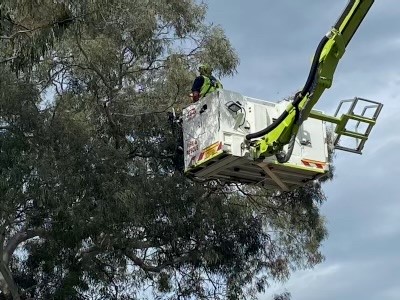 Earlier this afternoon, ACT Fire & Rescue (ACTF&R) crews responded to an animal rescue incident involving a nearby resident's pet Macaw bird on Phillip Avenue, Watson.
After escaping from its cage, the Macaw became struck in a tree which was approximately 10-metres high and was being attacked by a flock of wild birds.
ACTF&R crews were able to safely rescue and reunite the Macaw with its owner with the help of their Bronto aerial firefighting appliance. The Bronto features a 44-metre telescopic ladder platform which can perform rescues at varying heights.
Im-peck-able job, team!