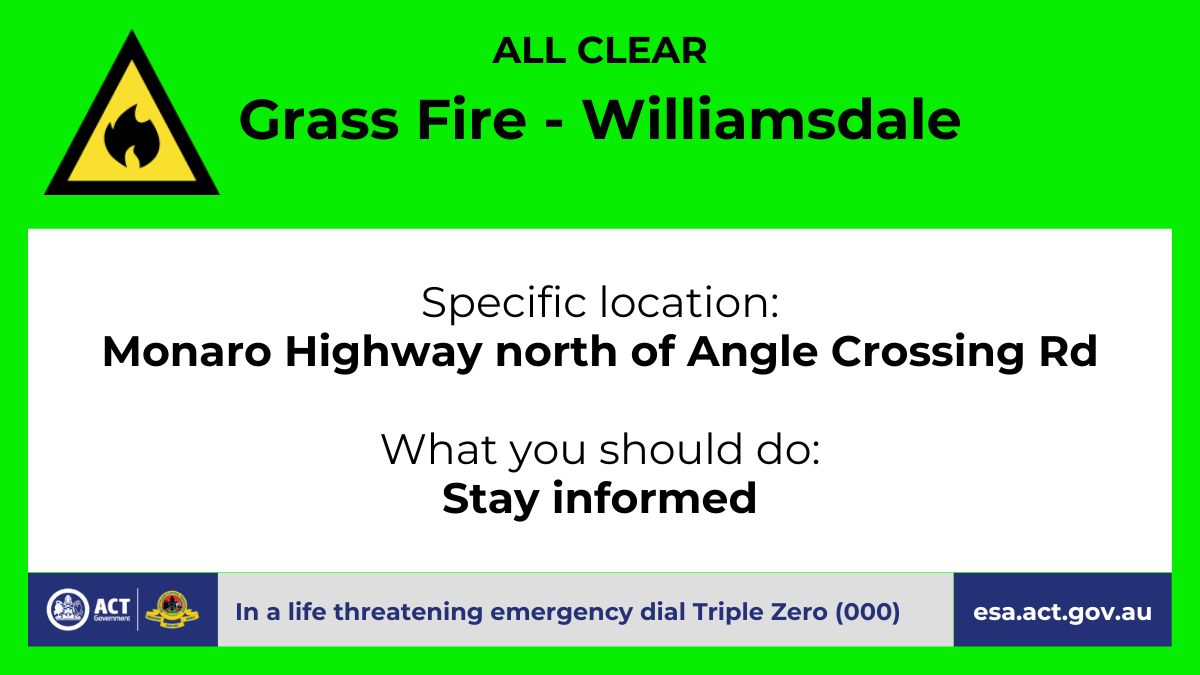 The quick action of residents and firefighters from the ACT Rural Fire Service, ACT Parks and Conservation Service, and ACT Fire & Rescue mean that fire was able to be contained to a paddock with no damage to property or infrastructure.
 
A High Fire Danger Rating remains in place for Thursday, 2 February 2023. Under these conditions, if a fire starts it can be more difficult to control.
 
In a life-threatening emergency, or if you see an unattended fire, call Triple Zero (000).  

Firefighters have controlled a grass fire that started south of Canberra, near the Monaro Highway intersecting Angle Crossing Road.