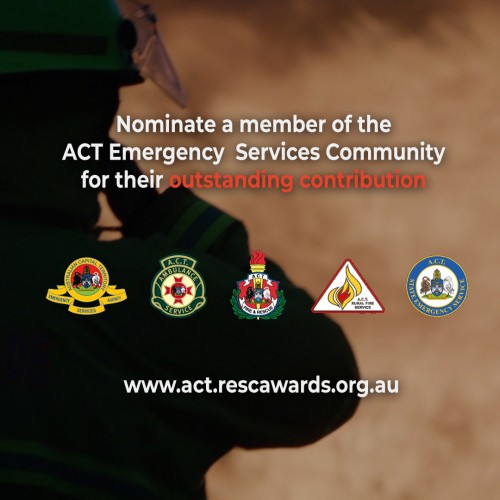 The Rotary Clubs of the ACT have opened nominations for the 2021 ACT Rotary Emergency Services Community Awards (RESCA).
It's been a busy year for the ACT Emergency Services Agency (ACTESA) with natural disasters including bushfires, grass fires, smoke haze, floods and hailstorms impacting the ACT.
The annual awards recognise emergency service personnel who have gone above and beyond the call of duty and epitomise the Rotary motto of 'Service Above Self'.
Members from all of ACTESA's operational services, as well as enabling services, are eligible for the awards.
Say thank you, and recognise a member of the ACT Emergency Services today - https://www.act.rescawards.org.au/