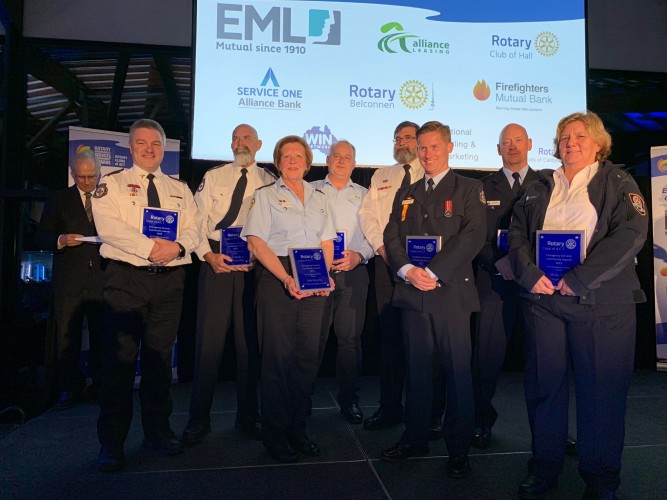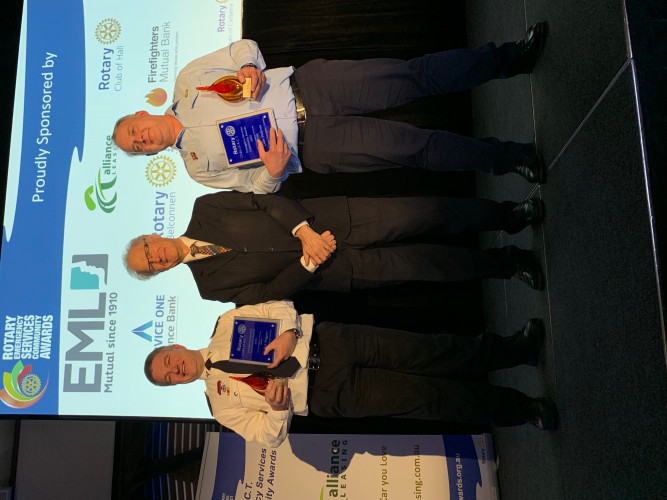 ACT Emergency Services personnel have been formally celebrated at the inaugural ACT Rotary Awards over the weekend.
Voted in by the local community, eight finalists in both a paid and a volunteer capacity were nominated for going above and beyond their call of duty - ultimately living up to the Rotary motto 'Service above Self'.
Robert Wiggins from ACT Ambulance Service took out the Rotary Award for paid service, while long-serving ACT State Emergency Service volunteer Colin Pedersen won the award for the unpaid capacity.
The Rotary Emergency Services Community Awards provide an opportunity for Canberrans to acknowledge our personnel who never ask for a 'thank you' yet make a significant contribution to our region.
Huge congratulations to the finalists and award recipients - and a big thank you to those who nominated the unsung heroes.
See the full list of finalists here: https://www.act.rescawards.org.au/2019-finalists.html?fbclid=IwAR3G0zAQ…