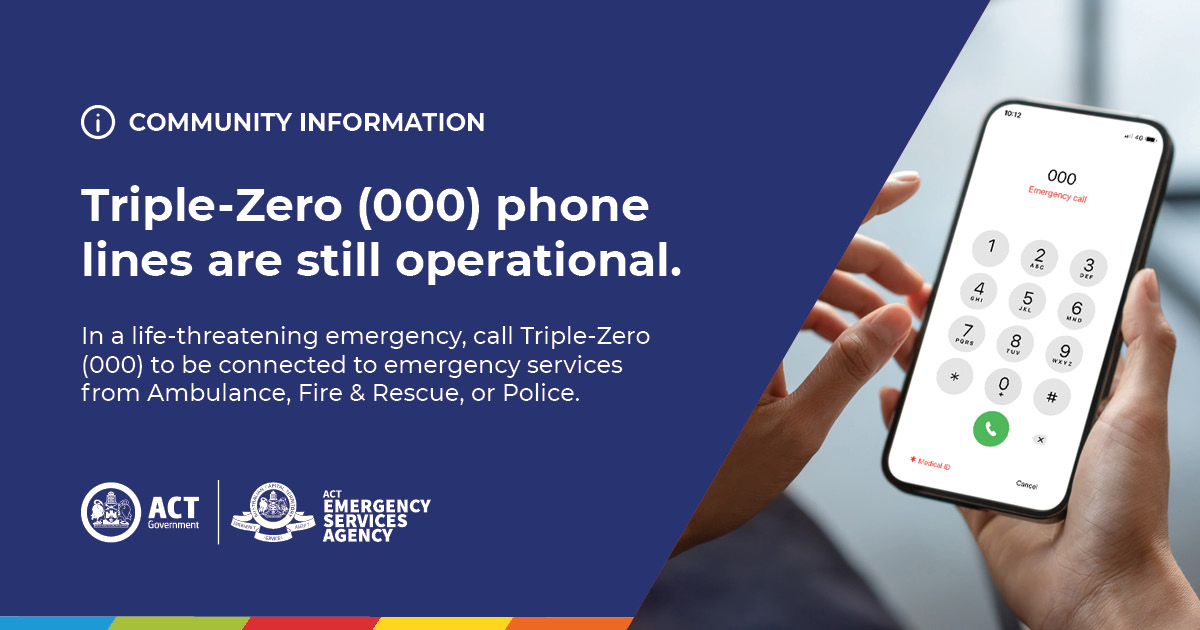 Due to the Optus national outage, ACT Government phone lines are affected. ACT Emergency Services Triple-Zero (000) services remain functional, but please call only in an emergency.
We are actively addressing the issue and awaiting updates from Optus.
Customers with Optus mobile phones can still make emergency calls in coverage areas from other mobile providers. Emergency calls are connected through any available carrier (Optus, Telstra, Vodaphone).
ACT Fire & Rescue wishes to advise that Automatic Fire Alarm system communications have been investigated and are not affected by the outage.
For non-emergency enquiries for the ACT Emergency Services Agency, ACT Ambulance Service, ACT Fire & Rescue, ACT State Emergency Services, and ACT Rural Fire Service please email esahaveyoursay@act.gov.au.
Save Triple-Zero for saving lives, and only call in a life-threatening or urgent emergency.