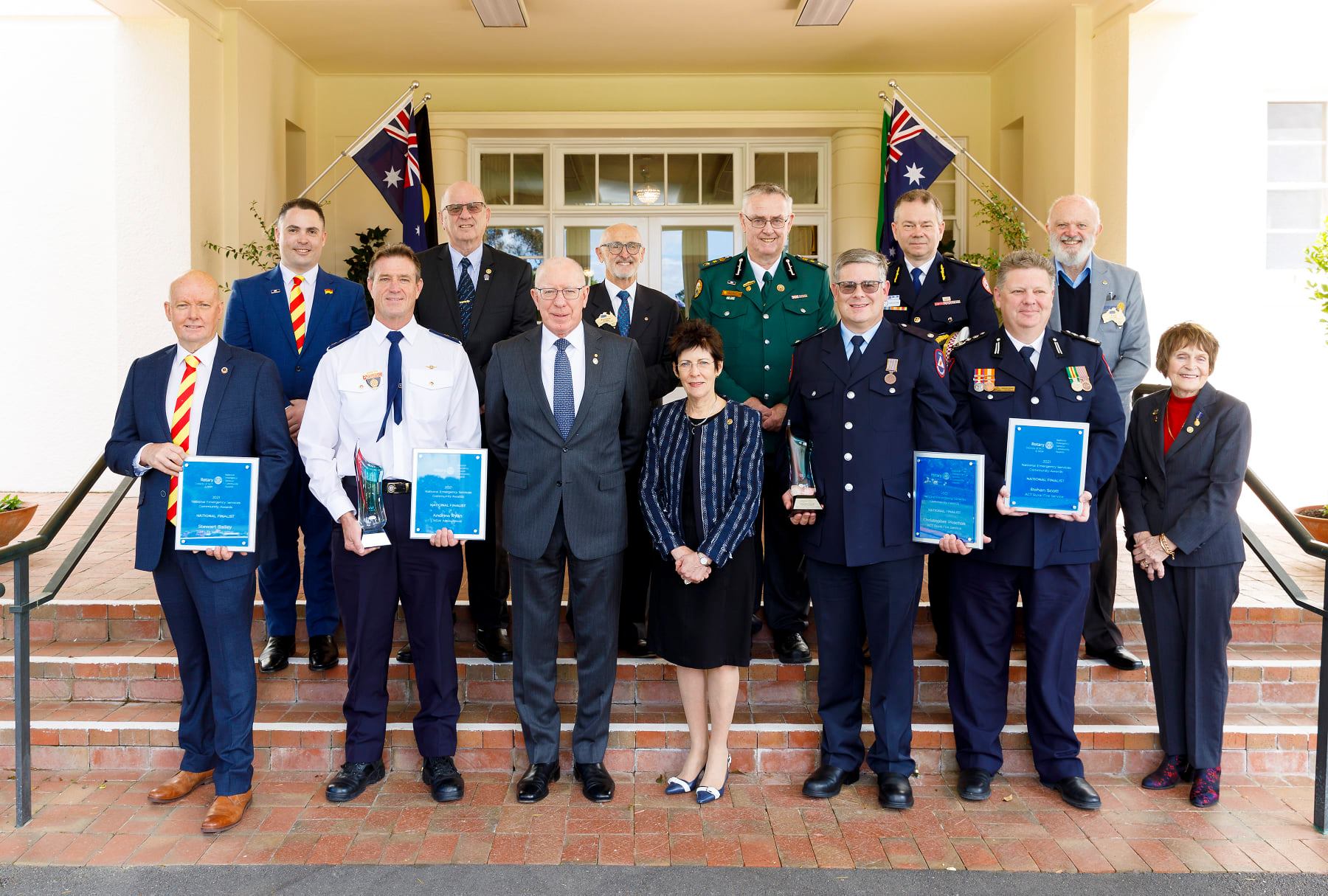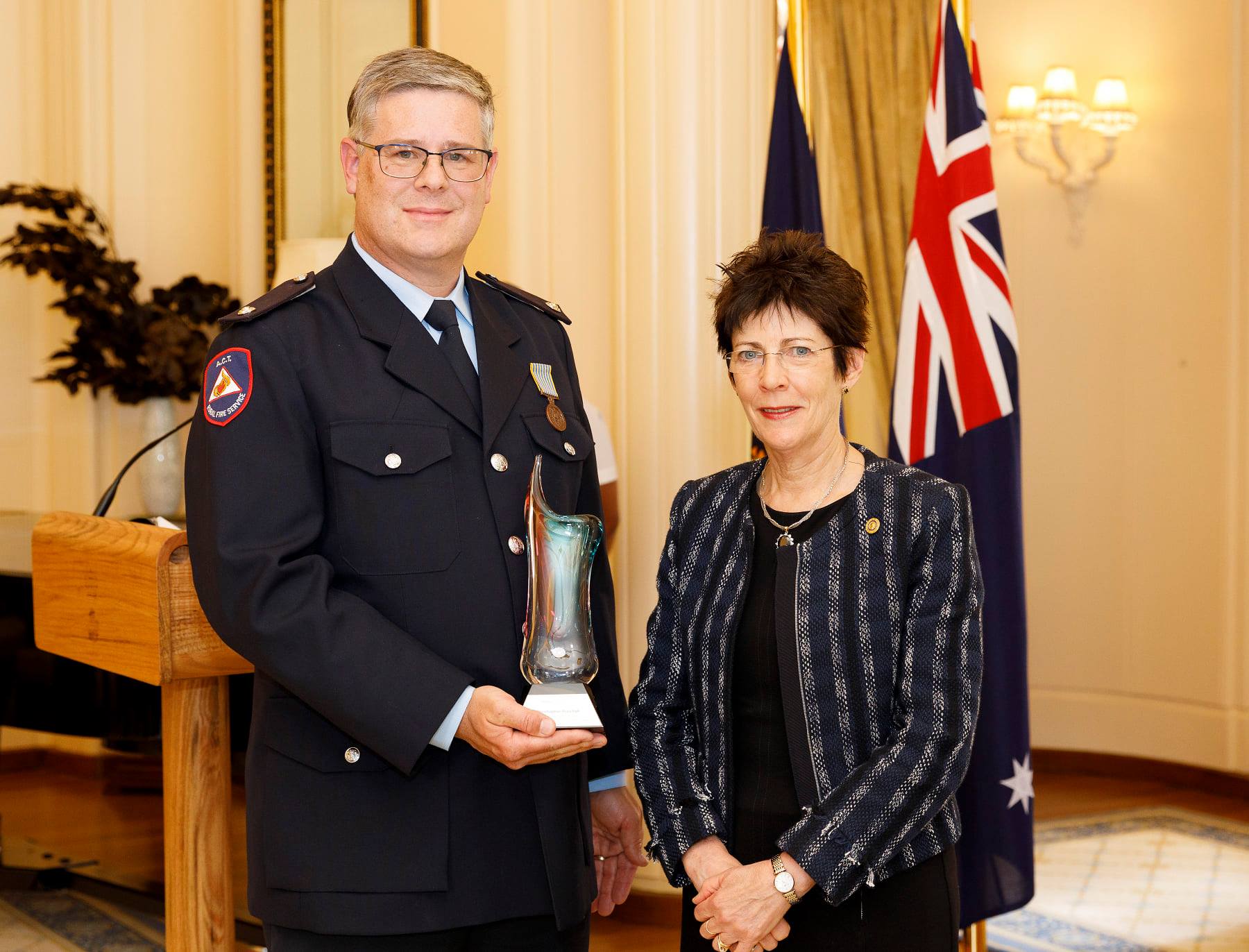 Winners of the 2021 National Rotary Emergency Services Community Awards have been announced in a ceremony at Government House. ACT Rural Fire Service (ACTRFS) firefighter, Christopher Puschak, took out the top spot as the national winner in a volunteer capacity.
Involved with emergency services for more than 24 years, Chris is currently treasurer of the ACTRFS Hall Brigade, while also being an active volunteer firefighter. He played a vital role in the 2019-20 fire season where he defended regions of Nerriga, Adaminaby, Tumut, and Orroral Valley.
Chris has been commended for his dedication and commitment to his service and his crew especially, throughout the 2019-20 Black Summer, always assisting his crew where possible to ensure confidence and consistency.
The Rotary Emergency Services Community Awards celebrate emergency services personnel for their ongoing selfless service to the community. National finalists are chosen from emergency services around the country. It's the second year in a row staff and volunteers from the ACT Emergency Services Agency have claimed one of the top spots at the national awards.
Well done to Chris and the other deserving finalists!