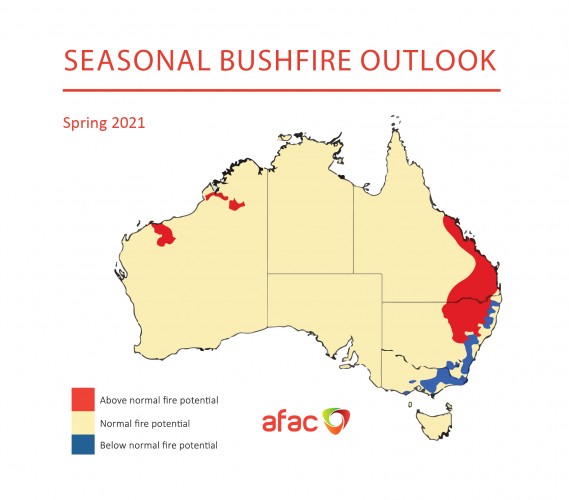 Each year, the Australasian Fire and Emergency Service Authorities Council (AFAC) releases a seasonal outlook, predicting fire potential across the country. Our services use the outlook to plan and prepare for the season ahead.
The ACT has been experiencing above-average rainfall that is expected to continue into spring. Because of above-average rainfall during our cooler months, and more rain predicted for spring, the 2021-22 outlook has forecast the ACT's grasslands as having normal fire potential, and forested regions as having below-normal fire potential.
The 2021 Storm Season will officially begin on 1 September, and the 2021 Bushfire Season's start date is still being assessed.  
Read the full report from AFAC - https://www.afac.com.au/auxiliary/publications/newsletter/article/bushfire-seasonal-outlook-spring-2021-australia-s-national-picture-of-fire-potential