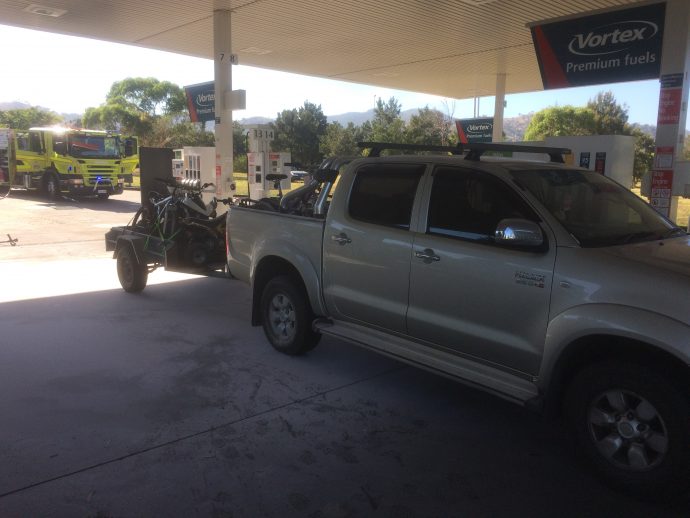 ACT Fire & Rescue and ACT Ambulance Service responded to a fire at a service station in Condor at approximately 9:00AM on Monday.
The fire was extinguished by staff onsite prior to the arrival of emergency services.
The fire was contained to the rear of a ute, where a 20L fuel container was being filled.
Firefighters have made the area safe, and provided initial treatment to one male patient in his mid 30's.
The patient has sustained facial burns and is currently being treated on scene by paramedics. ACT Ambulance will be transporting the patient to the Canberra Hospital.
ACT Fire & Rescue would like to commend the staff onsite for their quick action to shut down the fuel pumps and extinguish the fire.
ACT Fire & Rescue would also like to remind the community that portable fuel containers must always be placed on the ground away from all possible ignition sources when open for filling, and that flammable liquids must never be decanted inside vehicles or on trailers.