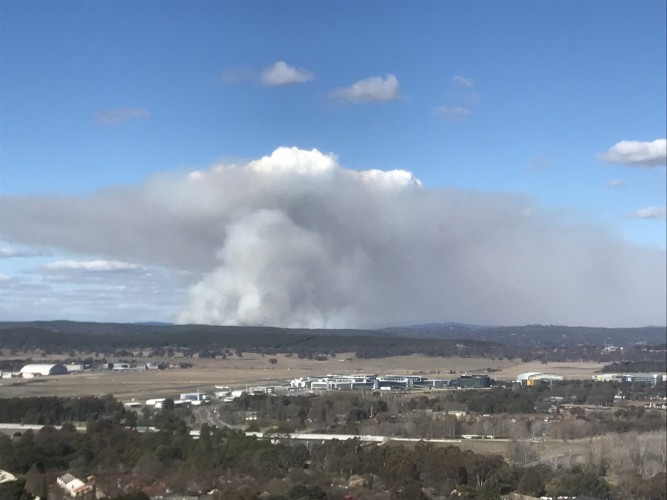 A hazard reduction pile burn being conducted today by the Environment, Planning and Sustainable Development Directorate (EPSDD) in Kowen Forest, north east of Queanbeyan, has led to a large amount of smoke being produced.
The smoke is visible in some parts of the ACT and surrounding NSW region.
Firefighters from EPSDD are in attendance to ensure the burn remains under control. While the smoke is likely to remain into tomorrow, there is currently no threat to the community from the fire.
Fire crews will monitor the site and piles in the coming days.