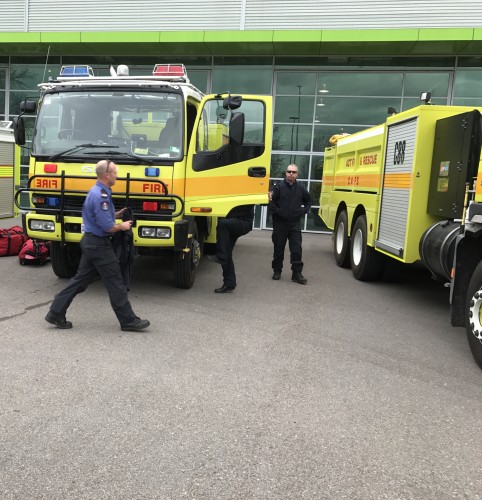 A strike team of ACT firefighters is heading to Victoria tonight to assist with extinguishing a major recyling fire in Melbourne.
It follows a formal request from the Victorian Emergency Services Commissioner earlier today.
The ACT Fire & Rescue Strike Team is made up of one commander, two station officers and five firefighters along with one heavy and one medium tanker fitted with compressed air foam system (CAFS) and a command vehicle.
CAFS is particularly effective in extinguishing these type of deep-seated fires involving recycled materials.
The deployment is expected to be completed on Monday afternoon and is similar to one that occurred to a major tip fire in Somerton, Victoria in November 2015