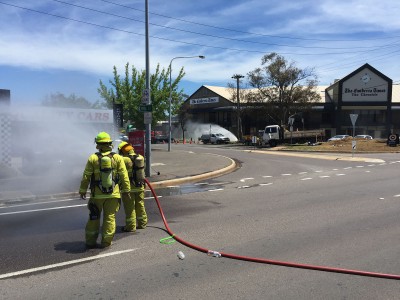 Gas contractors have completed digging holes on either side of the ruptured section of pipe.
Clamps used to cut off the gas supply have now arrived on scene.
Over 100 people are estimated to have been evacuated.
ACT Fire & Rescue were alerted to the incident by an emergency triple zero (000) call from The Canberra Times.