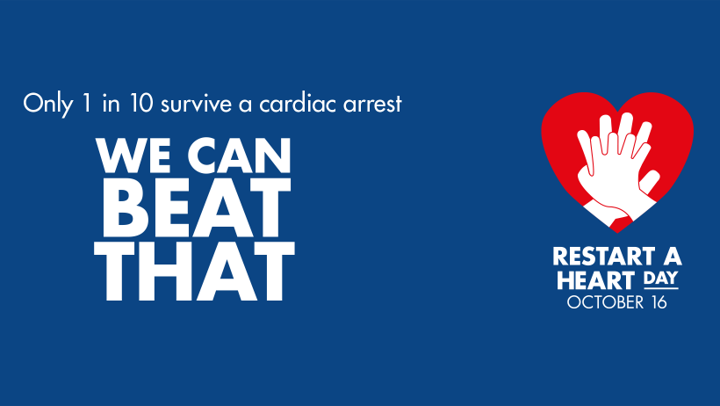 Restart a heart Day is an annual international campaign that takes place on 16 October every year. The campaign aims to improve cardiac arrest survival rates by increasing the public's confidence about performing Cardiopulmonary Resuscitation (CPR) and using a defibrillator (AED) when required.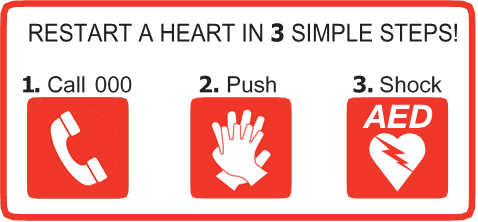 ACT Events
This year the ACT Ambulance Service, supported by all services of the Emergency Services Agency along with the Australian Federal Police  will conduct free CPR & AED public education sessions. Training takes less than 15 minutes and can help you to save a life.
Come and join us on;
Saturday October 12 2019, 10:00 am – 2:00 pm:
Australian Government House Open Day
Wednesday October 16, 9:00 am – 3:00 pm:
Westfield Woden
Westfield Belconnen
Saturday October 19, 7:30 am – 10:00am, alongside three of the ACT's most popular parkrun locations at:
John Knight Memorial Park
Weston Park
Tuggeranong Town Park


A person who is unconscious and is not breathing or not breathing normally may be having a cardiac arrest and needs CPR immediately.
Early CPR & AED use increases the chances of surviving a cardiac arrest outside of hospital. Family, friends and other community members can help save a life by learning CPR & knowing how to use an AED.
Join us for Restart a Heart Day and learn how to save a life. Please contact us for more information.