Communications Centre (ComCen) Model
The model removes the requirement for current ACTF&R employees to fill these positions where they can be managed by officers with the appropriate background knowledge and expertise.
 ComCen Model Transition Phases
The transition to a new ComCen model is under a multi-phase strategy, which will see ESA Call Takers and Dispatchers working with existing ACTF&R ComCen Operators until ACTF&R positions can be transitioned from the ComCen back to fire station duties in a staged approach. The following  diagrams outline the proposed approach to transitioning staffing in the ComCen. ACTF&R ComCen trained personnel will be able to fill positions in the ComCen as shown in the proposal should they choose to do so or if they are unable to transition back to firefighting duties.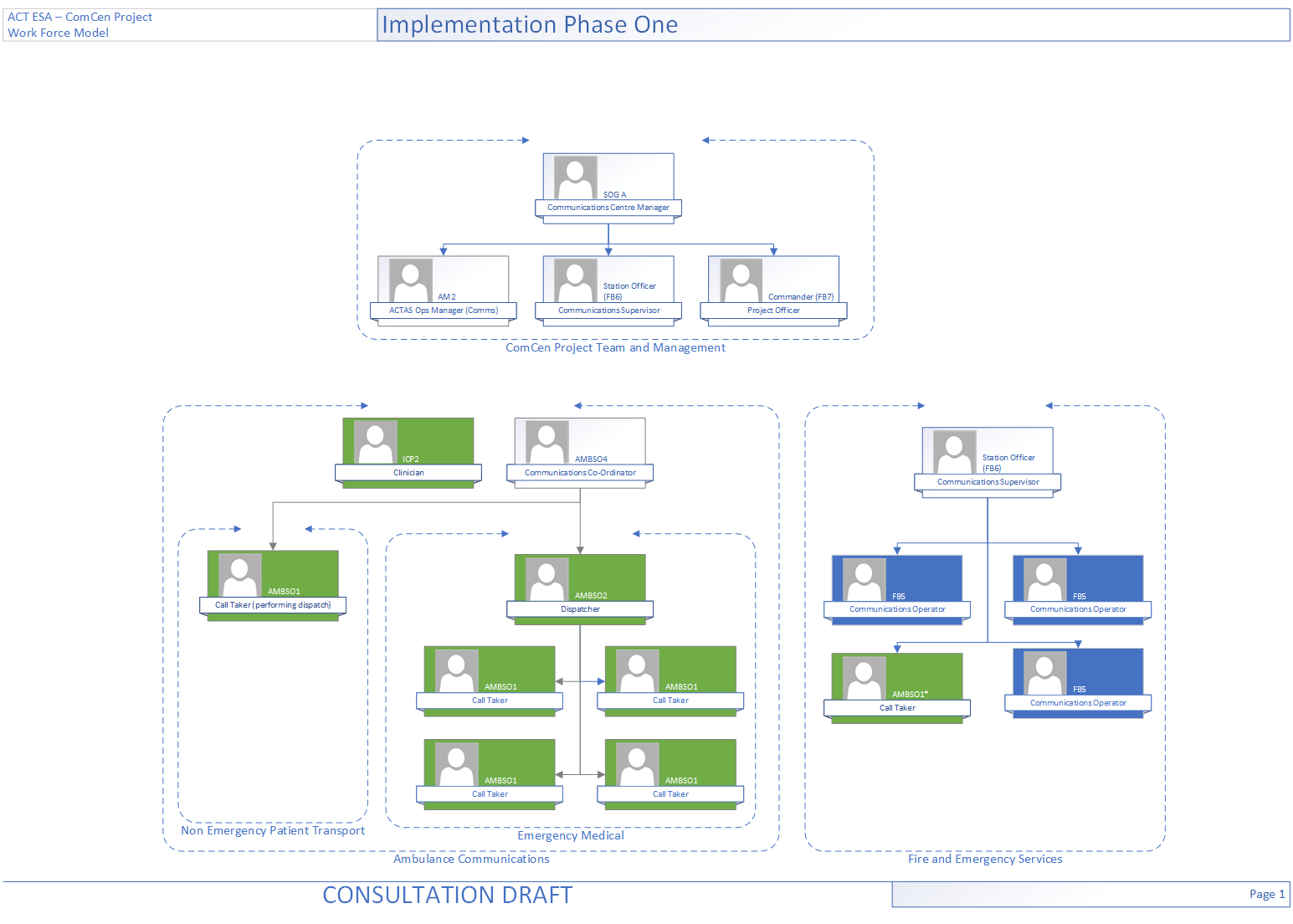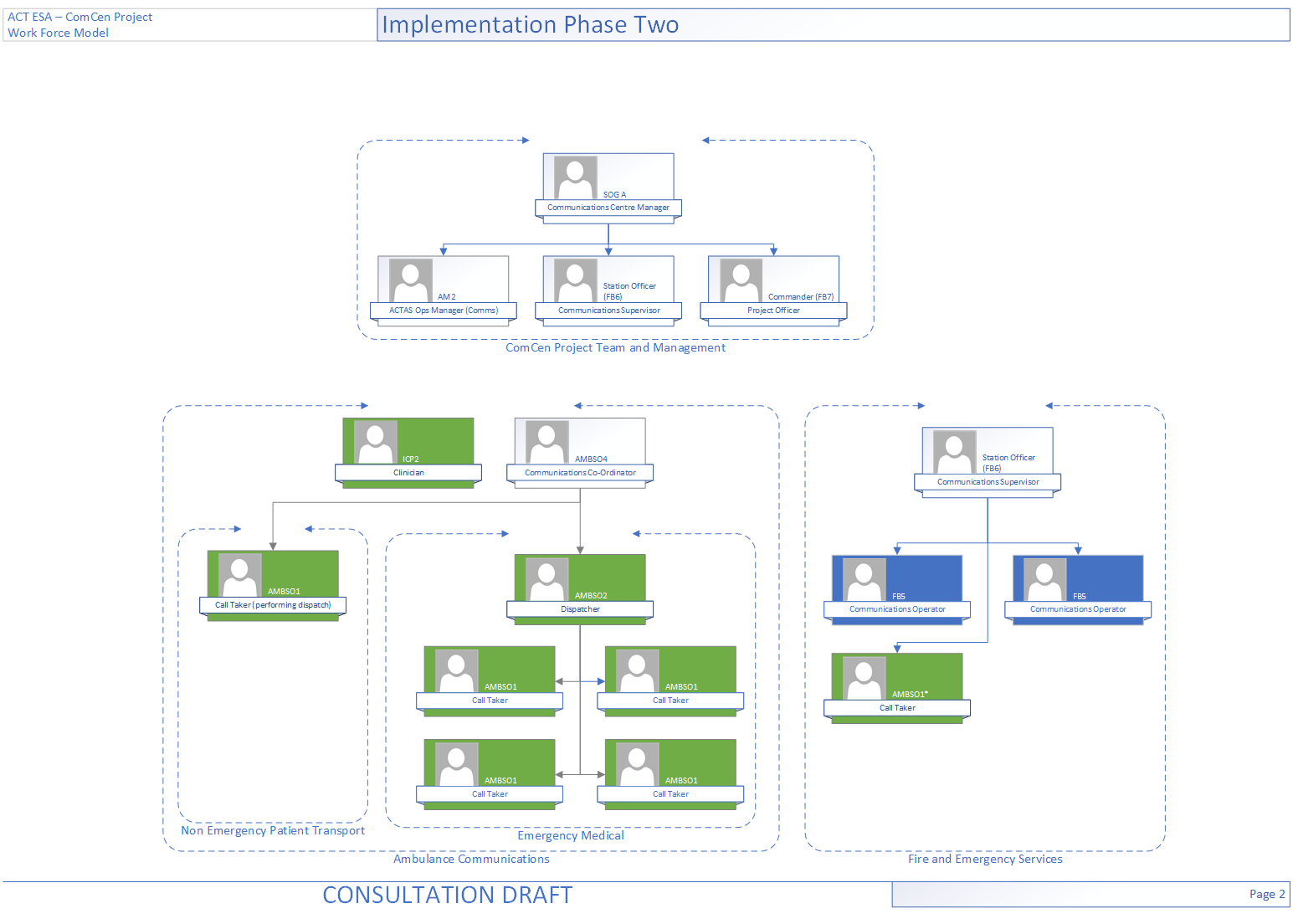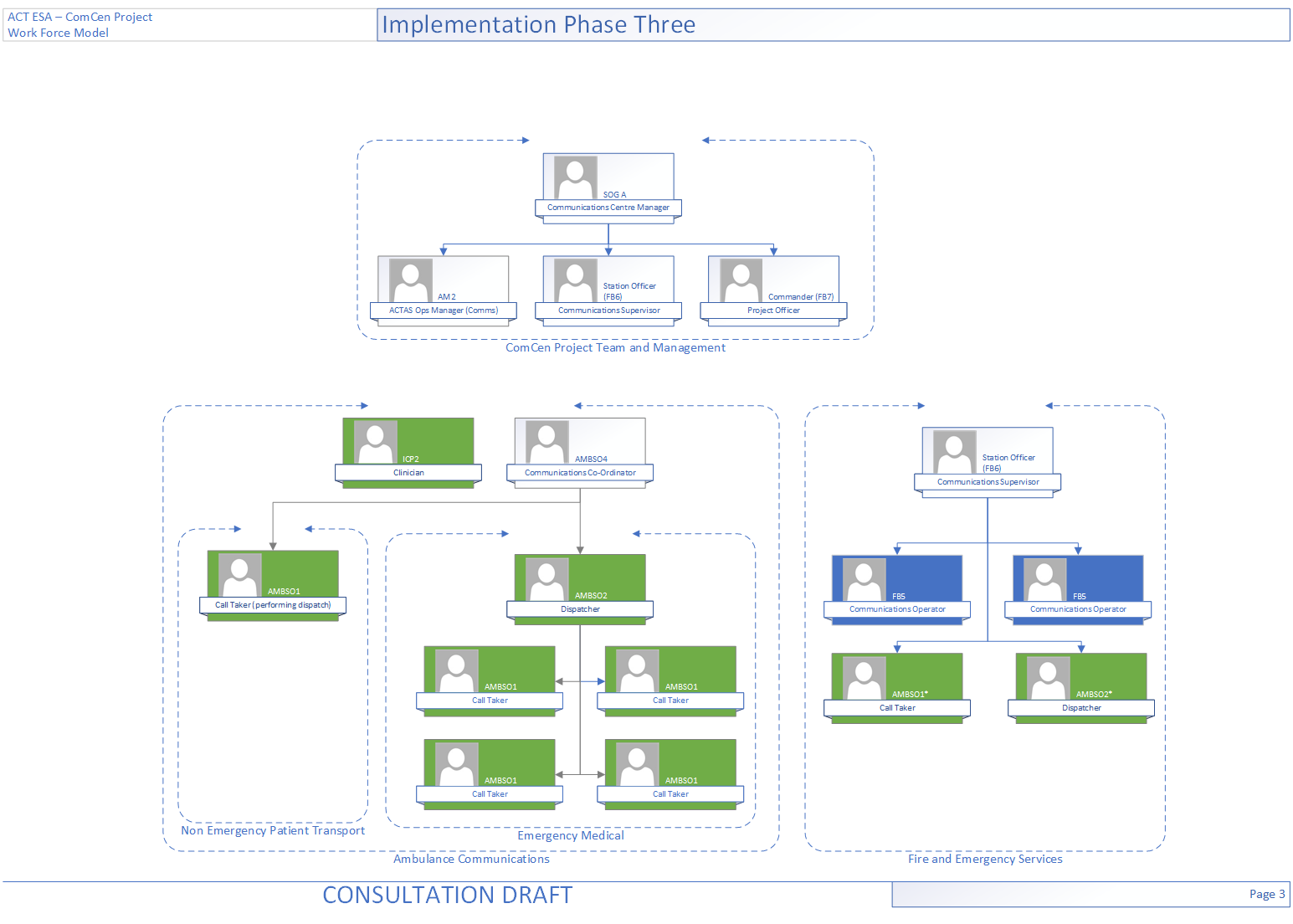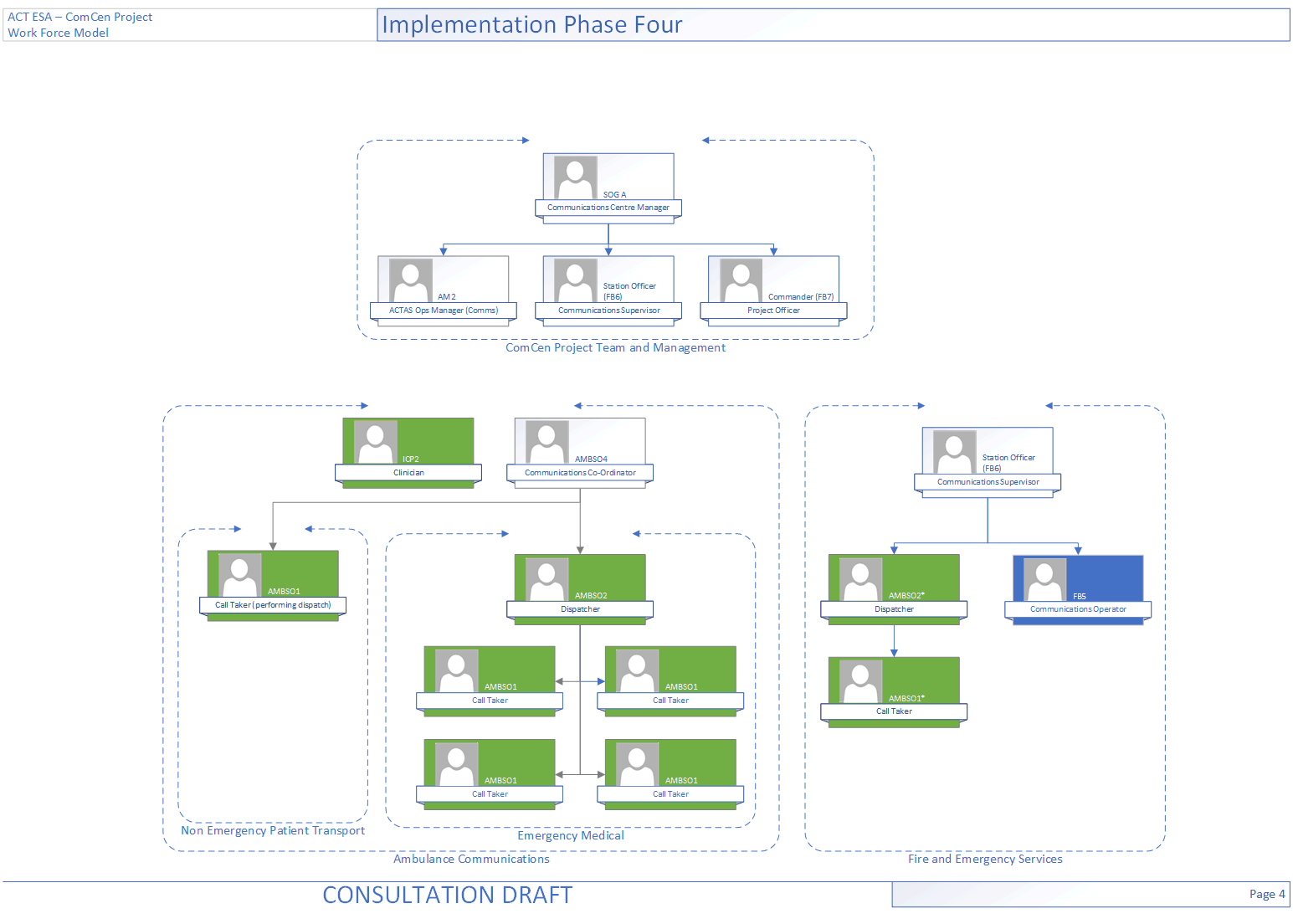 ACTF&R ComCen Operators Skilling
During Phase 1 of the transition, ESA Call Takers will work under the supervision of ACTF&R ComCen Operators. At the end of this phase, four ACTF&R staff will be released from the ComCen and will return to fire station duties.  If required, ACTF&R officers released from the ComCen will be provided with refresher training. It is anticipated the first transition phase will be completed by March 2019.
The diagrams outline the proposed approach to transitioning staffing into the ComCen. These are in draft for consultation with the ESA membership and representative bodies.
Further updates of the proposed approach to the transition will be posted following this ongoing consultation.