As a Communications Officer in the Emergency Services Agency, you will be the first point of call for all emergencies in the ACT. Responsible for receiving calls, dispatching resources and assisting incident management, the Communications Officer is a key role in the ESA's operational response. 
As a Communications Officer, you'll offer support as the community's first point of contact in an emergency. Your guidance in those critical first minutes of an emergency will provide individuals with support to minimise damage to people, property or environment.  
Communications Officers working within the Ambulance section, are an integral part of the ACT's emergency medical response, and work in the Communications Centre at Fairbairn, ACT.  
As an agent for ACT Fire & Rescue, ACT Rural Fire Service and the ACT State Emergency Service, the professionalism and dedication of the Communications Officers provides the foundation for the first responders to be effective at delivering emergency response. 
In the course of a day, you may undertake duties related to: 
Structural fires 
Bush fires 
Motor vehicle accidents 
Hazardous material incidents 
Storms and other natural disasters 
+ MORE 
Responding to emergency triple zero (000) calls, a Communications Officer  needs to be professional and able to prioritise multiple streams of information for complex tasks. Managing high pressure situations, you'll need excellent communication skills and the ability to keep yourself and others calm under pressure.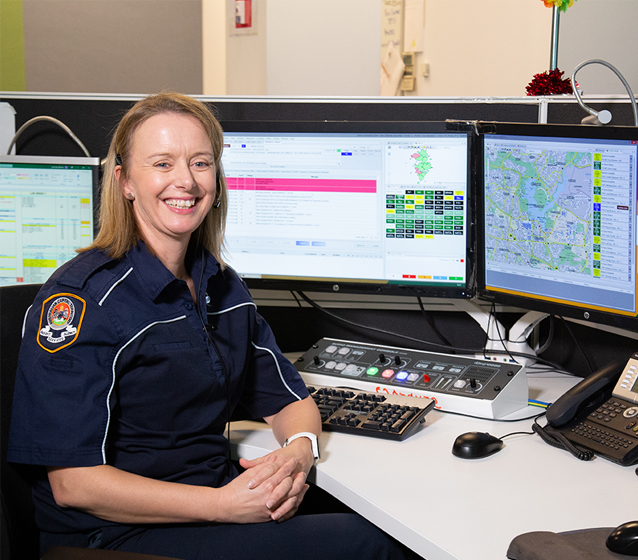 Interested in becoming an Emergency Communications Officer (Fire & Emergency)?